Become a Pillar of the Community, Join the Battle Leader Program!
Can you heed the call? Every successful community needs a foundation of knowledgeable and dedicated players, who are willing to assist new players and provide helpful game insights. If you have what it takes to become a pillar of the community for Clash of Beasts, join our Battle Leader Program!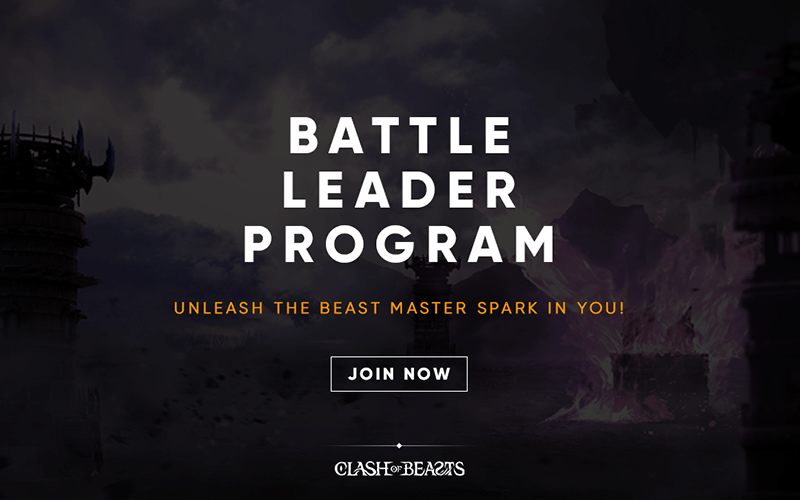 We are looking for dedicated players who have a passion for Clash of Beasts and are willing to engage with an enthusiastic community to support them on their game-related concerns. We want to inspire and encourage our Battle Leaders to actively help fellow players through exclusive benefits:
• Exclusive access to new features before release
• Direct communication with the Clash of Beasts Team
• In-game premium currency
• And more!
Help us in our goal of not just assisting players but building a community of well-informed Beast Masters. To know more about the program's objectives, please read here.
Take the lead! Join the Battle Leader Program now!