Battle to the Top in Each Season!
Embark on an everlasting journey and keep an eye out as Clash of Beasts releases a new chapter every year and a new season each quarter. Discover the mysteries of the new world, Veren as you venture on your journey from a mercenary to a pronounced Beast Master. New game features, higher tiered beasts, exciting events and many more updates await you!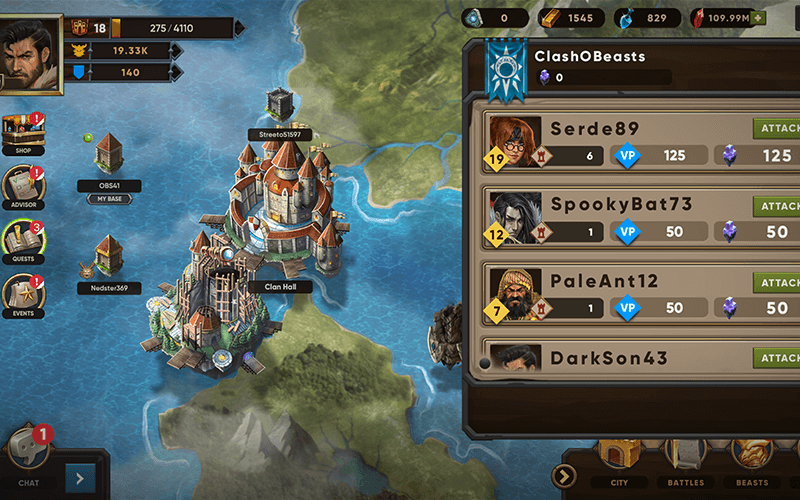 Fight for higher division and display your prowess by executing your cunning battle strategies against your enemies. Rise to the top of the leaderboard, dominate the lands, and receive exclusive rewards worthy of your name.
Participate in a series of events to unlock more powerful Legendary and Mythical Beasts and redeem other exclusive seasonal rewards!