Level-up Your Gameplay with the Beastmaster Pass!
Level-up your gameplay with the Beastmaster Pass! Unlock the Beastmaster's true power and rise to the top. Do not miss out on this powerful boost that will help you to diminish your foes! By subscribing to the Beastmaster Pass, you can claim the following exclusive benefits: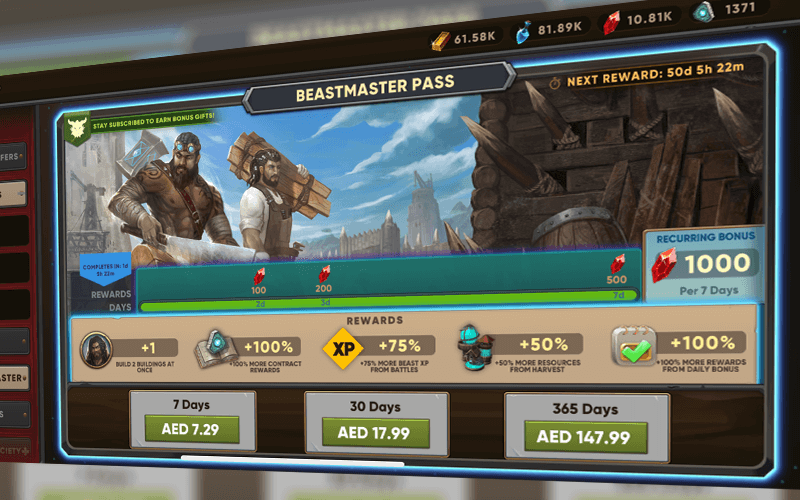 • Build two buildings at once
• +100% more Contract rewards
• +75% more beast XP from battles
• +50% more resources from harvest
• +100% more rewards from daily bonus
• Gem bonus based on the subscription length
You can choose between a 7-day, 30-day, or 365-day Beastmaster Pass subscription. In case you are still unsure if you can wield this power, there is even a 3-day trial that allows you to enjoy all the Beastmaster Pass benefits for free!