In Clash of Beasts: Awakening, we're adding a new and exciting feature, Campaign Mode. Set in the distant realms throughout Veren, Campaign Mode is a series of linear replayable battles of increasing difficulty. Stylized in-game as a map which you navigate, completing stages gives you crucial resources to help you progress in-game, and it serves as a guidance feature, especially in the early game. Campaign Mode will require thoughtful strategy outside of simply using the strongest beasts in your arsenal.
In Campaign Mode, there will be multiple different maps, each of which will have an associated difficulty level, as well as unique aesthetic. These different maps will make up the "Chapters" of the overarching "Story" of Clash of Beasts. Each chapter will be a direct source for the resources required to progress further. Campaign Mode is a PVE feature, and all battles within it are single player. Once completed, battles or "stages" can be replayed at any time, giving the feature longevity, and offering you a more varied overall gameplay experience.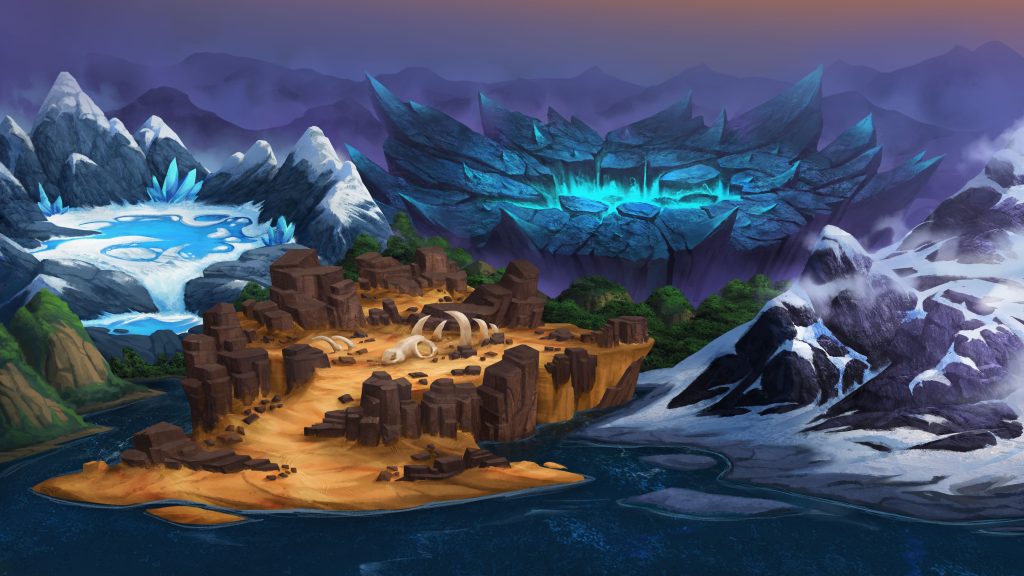 With the release of Clash of Beasts: Awakening, 3 chapters will be available. Defeat the mercenary clans in these new and undiscovered lands to progress your journey and establish dominance throughout Veren.
To complete stages in Campaign Mode, you need to expend a new currency, Campaign Energy. This resource works similarly to how energy currently works for Raid Wars and Clan Conquest. Campaign Energy regenerates over time and can also be collected through various in-game actions and quests. Energy will be capped, and your maximum Campaign Energy cap will increase as your city grows!
Completing stages in Campaign Mode will earn you stars. Each stage has a maximum of 3 stars up for grabs and will be rewarded based on how your beasts perform. To complete a stage, you need to earn at least 1 star by winning the battle. You can earn 2 stars for winning with 3 surviving beasts, and 3 stars can be earned for a flawless victory with no beasts lost! Each chapter will have star milestones, with rewards for collection as you progress through. Once you collect at least 1 star in every stage, you can proceed to the next chapter for a greater challenge!
As mentioned in our article on Powering Up your Beasts, with every new Chapter of the Campaign released, we will also introduce a new Ascension currency. This is used to Ascend beasts to align with the latest Campaign chapter's difficulty.
And that's all for this article. Check back soon for more news about the big upcoming changes in Clash of Beasts!
Cheers
Thanatos – Lead Community Manager