Forging Festival Event Overview
Awaken the titans of the New World and claim Victory Points for resources used in the time-limited event, Forging Festival. The more Soulstones you forge, the more Victory Points you obtain.
Earn Victory Points for every Soul Shard and Prismatic Shard that you spent by forging beasts. At the end of the event, you can claim rewards based on the number of Victory Points you and your clan collected! Rewards include Gems, Season Tokens, Soul Shards, Gold, Essence, and more!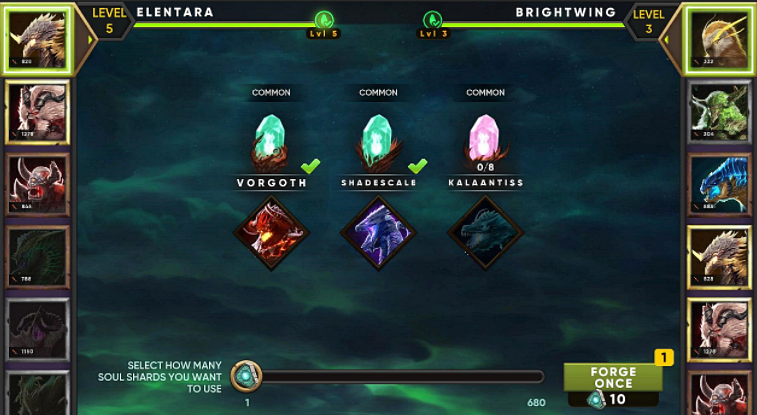 Maximize your efficiency by using Soul Shards during the Forging Festival. Also, remember that Prismatic Shards cannot be obtained easily, so it is best to use them for beasts of Epic rarity and higher.