With version 7.5 of Clash of Beasts, we're re-introducing the Spirit Tower to the game, but with some significant changes, starting with the name! The Guardian Outpost replaces the Spirit Tower on the city map, and changes up how to tackle base defense in Clash of Beasts! Read on to find out more…
Assign Your Strongest Beasts!
The Guardian Outpost opens base defense in Clash of Beasts, allowing you to select a beast to be stationed from your own roster. To assign a beast to the Guardian Outpost, simply tap on the entry point on your city map, and select which beast you're choosing to defend your city. Experiment with different beasts, and repel the raids of your enemies!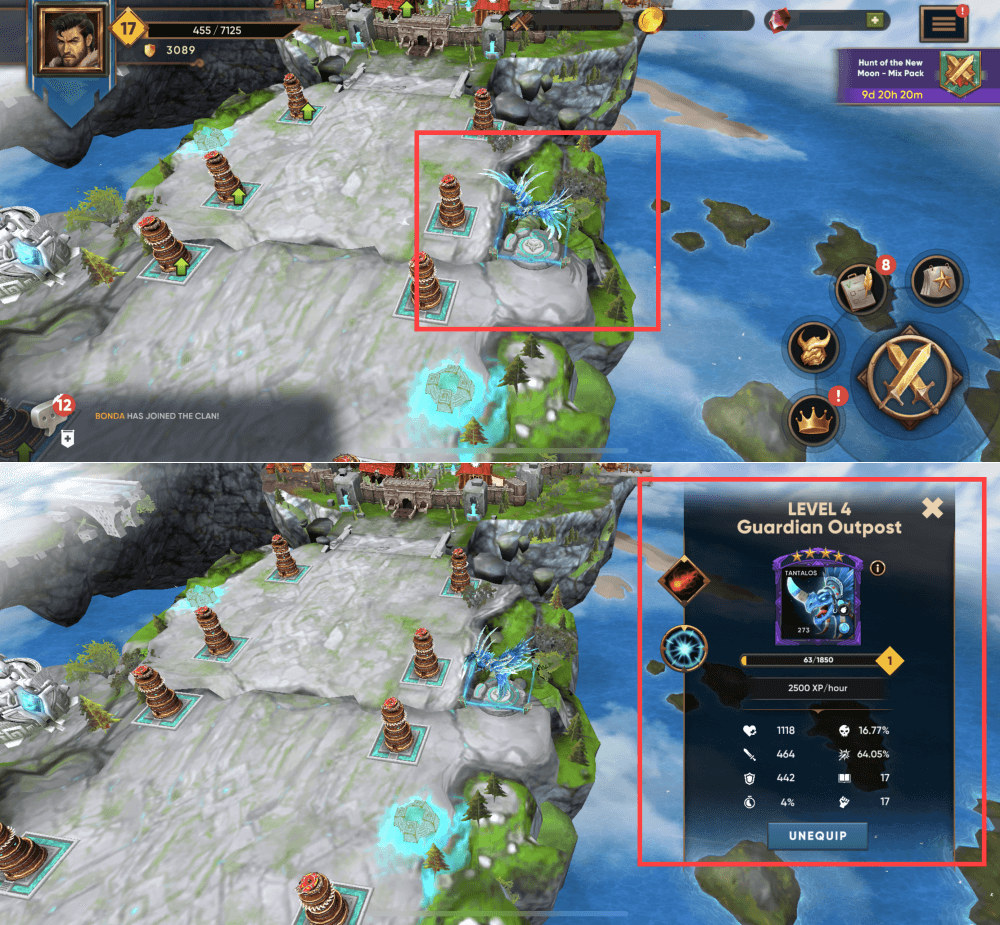 Upgrade Your Guardian Outpost!
To unlock the Guardian Outpost, head over to the Research Academy and unlock the new option available. The Guardian Outpost has 4 levels available currently, one level for each beast Ascension level. To level up your Guardian Outpost, you'll need to unlock the corresponding research level, too. The Guardian Outpost costs Supplies to build and upgrade, and can only be upgraded when a beast is not assigned to it.

Grow Your Beasts As They Defend!
Beasts assigned to the Guardian Outpost can't be used for battles, meaning you must ensure you select them carefully! Beasts chosen to defend at the Guardian Outpost gain idle XP for being stationed in your city, meaning you can gain a defensive advantage, whilst also improving your beasts! But be sure to login regularly, as the XP will stop being earned once the beast has enough required for their next available level.