In this version, we're adding two new beasts to the Roster, as well as a new PvP Diamond League. We also worked a lot on an upcoming new event which will be released soon! Watch this space for more information. Check out the full patch notes below.

Korhal – An energy of light radiates with the blessings of Haala! Protect the loyal ones in the battlefield with Korhal and the strength of his brothers infused within him! Korhal will be featured starting July 4th.
Shining Strikes – Shoots a golden fireball at a single target, with a 30% chance to apply Confusion for 5 seconds on the tower, while also increasing Korhal's critical rate by 150% for 7 seconds.
Light Sword – Summons a light sword from the skies, hitting a single target while also dealing damage to the surrounding towers. It has a 40% chance to stun and deal damage over time to the targeted tower for 5 seconds.
Dolo – Seething with vengeance for her lost homeland's beauty, Dolo channels Gaia's power to spread her poisonous aura, defeating her enemies in a haze of toxins. Dolo will release with 7.1, and be featured from July 18th.
Poison Blast – Launches an orb of poison towards a single target, with a 30% chance to deal damage in a radius around the impact point. This attack has a 40% chance to inflict poison and decrease the targeted tower's attack by 40% for 4 seconds.
Gaia's Mist – Releases toxic waves, dealing damage to all the towers inside the attack's range. There is a 50% chance to decrease the towers' defense stat by 50% for 4 seconds. Additionally, the beast grants an 80% intelligence increase to all allies for 5 seconds.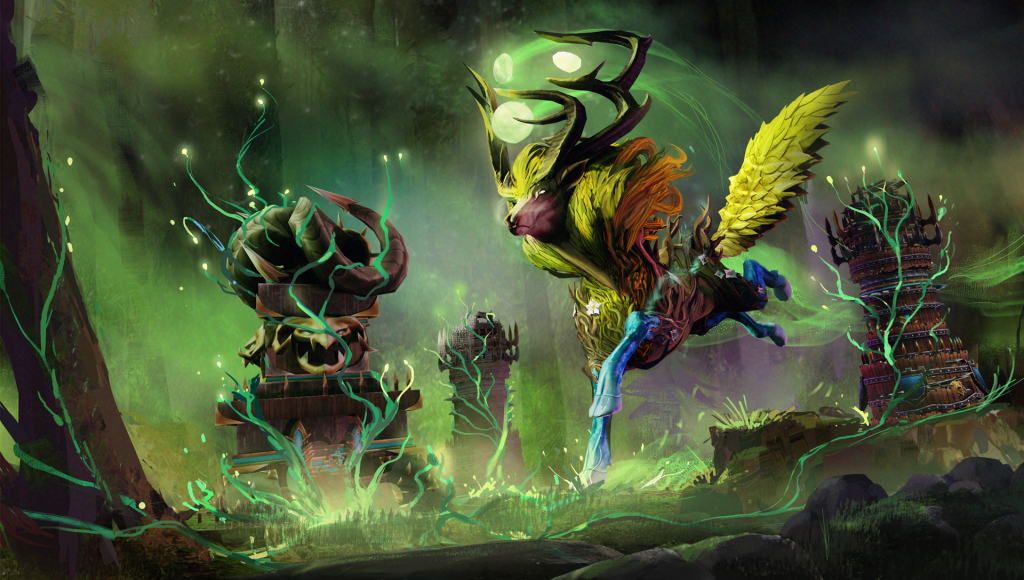 The following new features & improvements have been added in this latest version:
PvP Diamond League – A new PvP League has been added, Diamond League. This new bracket introduces greater rewards for the strongest players.

The following issues were fixed in this update:
Issue where an incorrect error is shown on tapping on the workshop multiple times to collect on supplies