The Lands of Veren are fractured, divided down lines of devotion for each of the five gods.  
In the aftermath of the age of Judgement, and the wars which ensued from the creation of the gods draconic champions, the lands of Veren fell into turmoil. And with this turmoil, the people of Veren turned to their gods for guidance.  
Their decree was a simple one; only the devoted would be allowed to walk freely in the lands of Veren, and so grew the fractured nature of the people of Veren, as new factions began to form in the name of the gods. As the factions grew, and the followers of each god declared their loyalty, the followers of each god began to look within their ranks to find a champion worthy to fight in the name of their deity. From their search, five champions rose to the challenge of representing the powers of their gods, ready and rearing for battle…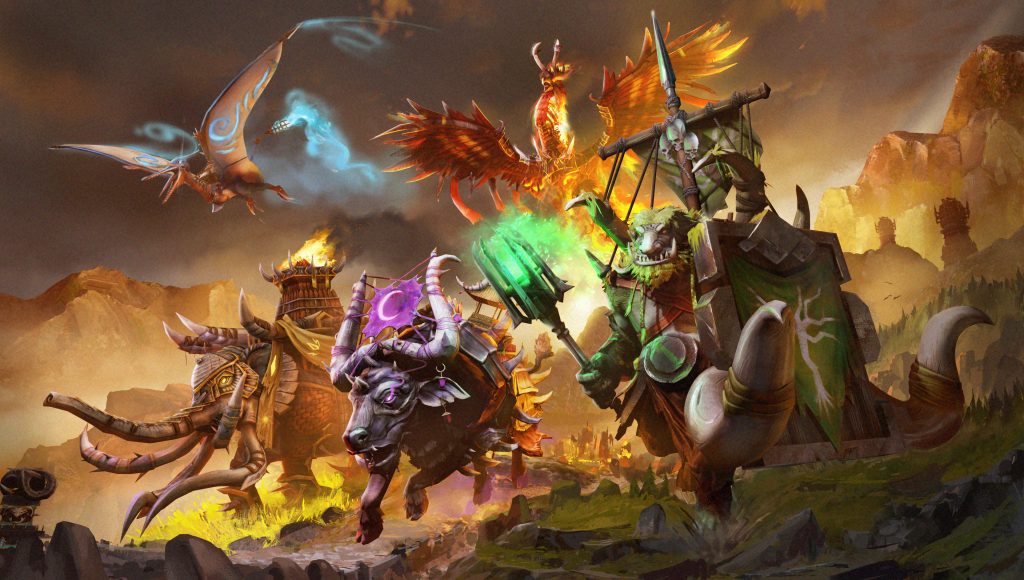 So began the age of Devotion, a time of growing zealotry among the people of Veren, as the people of Veren embrace the nature and aspect of their gods.  
With the Season of Devotion, we re-introduce Seasons to Clash of Beasts fully, with 5 brand new beasts to be claimed for your team. The powers of these beasts can be yours through our new Season Pass feature, a new way to unlock unique and timed exclusive beasts. The Season Pass has a free and a premium track, with the premium track unlocking accelerated progress. Two beasts are available in the Season Pass feature, and the remaining 3 beasts will be featured in the Soul Sanctum, and can be obtained using unique Season Scrolls, which can only be obtained during the Season of Devotion.  
Progress towards the Season rewards is unlocked predominately through participation in events, completion of Daily Quests, Campaign/PvP runs (victories), and when using scrolls in the Soul Sanctum.
The Season Pass pathway is repeatable once completed, meaning you can redo the pathway, and regain more rewards as you go. The premium Season Pass need only be purchased once per season, and will reset the same as the free track, allowing for even more rewards and beast growth! 
Get in-game now and show the gods your might in the Season of Devotion! 
~The Clash of Beasts Team